Water is literally and figuratively at the very root of our business. The procurement, care, and conservation of this precious resource is often the most important part of our work.
Planning & Design
For over thirty-five years, we have tested soil, plant growth cycles, sun exposure and water flow. We have experience in planning even water distribution and water recapture systems.
Water Management Systems
The majority of our projects require sprinkler irrigation that imitates natural rainfall. Our systems are set on schedules that offer the least amount of water loss. We also have triggers that stop our systems during natural rain events.
Our Vendors, Products & Materials
Each year we save millions of gallons of water by selecting the right products for our clients. We use only the best polyethylene tubing, bubbler tubing, flexible PVC, and micro tubing on our projects. And our automated water management systems are the best in class.
All of our irrigation systems meet or exceed inspections, and are warranty backed.
Conduit-encased wiring, backflow prevention systems, and valve manifolds are installed safely and efficiently.
Drought Planning
Proper planning, aeration, and mulching can reduce water consumption during drought seasons. We prioritize this natural landscaping during our planning & design phase. We deliberately plant species that are drought resistant, and we follow climate change models to predict the future of our clients' seasonal water issues.
Municipal Watering Plan Coordination
Every city has rules and regulations regarding water usage. Our team of engineers works closely with city managers and building inspectors to be certain that we exceed water conservation requirements.
We Answer The Phone!
Most importantly, if there is anything of concern during or after the installation of our irrigation systems, our project managers are available and accessible. Our clients have our mobile numbers in the field and can reach us at any time.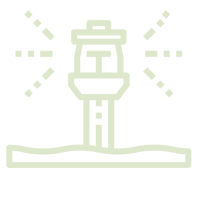 We serve the following industries:
Large Business Parks
Golf Courses
Apartment Communities
HOA Communities